SHEAR Training & Consultancy has 20 years experience in the conducting, maintaining and development of Employees skills, whether through forklift training or a diverse range of other mobile plant equipment.
Training is a key requirement to ensure that staff are fully competent to carry out activities on your behalf thus enabling you to full fill your legal obligations. We also believe that good training is an investment as it helps in the reduction of accidents and damage incidents.
At SHEAR Training & Consultancy all of our Instructors are accredited by associated bodies such as IPAF, ALLMI and/or ITSSAR and are regularly audited to ensure the continuation of high training standards.
As stipulated by the HSE's approved code of practice L117 all of our instructors are familiar with the vehicles on which they run courses.
Courses available novice, experienced, safety refresher and conversion. Courses can be held at times to meet customers requirements.
We have the expertise to help your business demands and customers needs for further information please Contact us today.
Dedicated to bringing QUALITY training to YOU.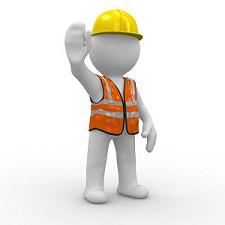 Here are just some of the training courses on offer :-
Counterbalance - including attachments
Side Loader
Multi Directional
Loading Shovel
Skid Steer
Rough terrain telescopic forklift
Industrial telescopic forklift
Rough terrain masted forklift
MEWP's operator all categories/ harness user -inspection
Slinger/Signaller
Vehicle Banksman
Overhead gantry crane with pendant
Abrasive wheel
Lorry Mounted Loader - All types
180/360 Excavator
Front/rear tipper dumper
Tandem vibratory roller
Manual Handling - Tailored to requirements
Working at Height
Safe use of Ladders and Inspection
Portable Power Tool
Cat + Genny user
Hot work/Welding
SMAT
Accident/Incident Investigation
Emergency Spills and Response
Risk assessment
First Aid Training
Asbestos Awareness Training
Other courses are available upon request. the above is a selection of our most popular